Bachelor of Science in Integrative Health and Wellness
Become a Health and Wellness Innovator 
The University of Portland Bachelor of Science in Integrative Health and Wellness (BS-IHW) program is dedicated to empowering students to acquire an evidence-informed relationship with their own physical, psychosocial, and spiritual health. Students also gain the skills required to engage with individuals, organizations, communities, and populations to promote sustainable well-being.

The BS-IHW program prepares students for a professional future in integrative medicine, population health, or health coaching. BS-IHW graduates are prepared to pursue a future in a variety of professions, including:
Certified Health Coaches
Health Educators
Health Promotion Specialists
Naturopaths
Certified Nutritionists 
Acupuncturists 
Epidemiologists
Health Advocates
Health Policy Professionals
Physical Therapists
Nurses
Physician's Assistants
Integrative Health Coaching Program 
"University of Portland School of Nursing & Health Innovations Integrative Health Coaching Program" is an approved Health and Wellness Coach Training & Education Program by the National Board for Health and Wellness Coaching (NBHWC). Graduates of this program are eligible to apply for the HWC Certifying Examination to become National Board Certified Health & Wellness Coach (NBC-HWC).

There are two ways to complete the Integrative Health Coaching Program at UP:
Complete the two Integrative Health Coaching Program courses as part of the four-year, full-time, in-person BS-IHW program as electives.
Complete the two Integrative Health Coaching Program courses entirely online. NOTE: Only individuals who already hold a bachelor's degree (any field) and are not simultaneously enrolled in any other courses at UP are eligible to enroll in this option. Please click here for more information.

Additional Information
Admission Requirements
Contact Us
Interested in the Integrative Health and Wellness program? Questions? Looking for more information? 
Email the School of Nursing & Health Innovations at 

integrativehealth@up.edu

 

Call the School of Nursing & Health Innovations at 503.943.7211

 
IHW Student Testimonials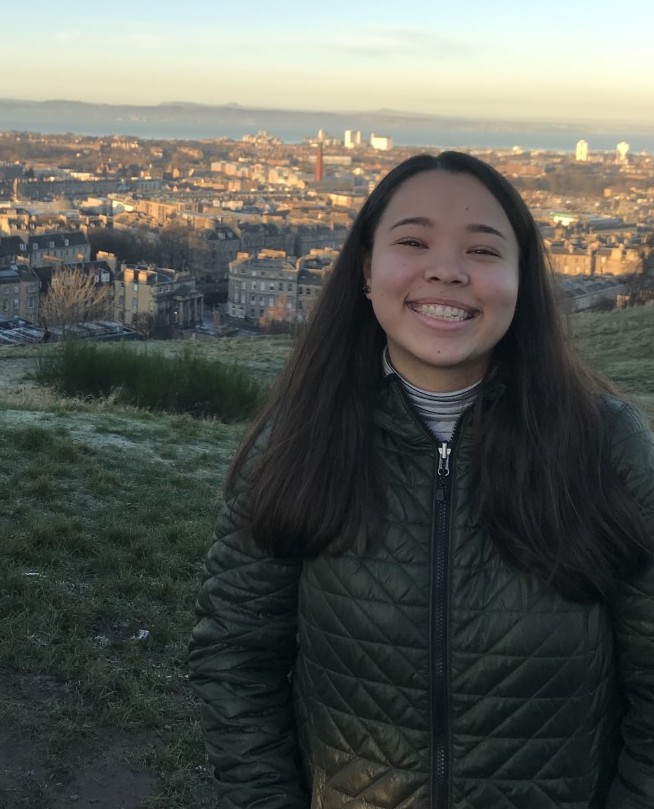 Asia Gates
"My experience in the IHW program has been positively enlightening. Through my experience, I have gained knowledge to heal the mind, body, and spirit without entirely relying on conventional Western medicine. I have had opportunities to learn about caring for clients, populations, and communities through a complementary and holistic health lens.
I've learned some interesting concepts like food being medicine, homeopathic medicine, mindfulness, and the social determinants of health. From my studies, I have been able to apply what I have learned to better and supplement my physical and mental wellbeing with different modalities. Due to these concepts, I am passionate about investigating the impacts of health disparities in marginalized populations.
For those interested in minoring or majoring in IHW, I recommend taking an IHW course to test out the field and open your eyes to a different side of health and wellness. To get the most out of your time, though, I recommend applying what you learn in the classroom to your real life. By experiencing the Mediterranean diet, an acupuncture session, or a guided meditation yourself, you have a better grasp of the approach, and you are better prepared to help future clients.
After graduating with my IHW degree, I plan on taking the National Board Certified Health & Wellness Coaches (NBHWC) exam to be a certified health and wellness coach. I hope to gain more experience coaching and in the public health field before applying to earn my master's degree in public health. My career aspiration is to focus on health promotion and education by advocating for health equity, especially for marginalized communities."
- Asia Gates (Class of 2022)
"I think the IHW program is an amazing place to explore a new, evolving approach to health and health promotion. The classes I have taken in the IHW program are not only invigorating and unique, but they are also state-of-the-art and applicable to your everyday life. The IHW program helped me reimagine my approach to caring for others and myself and has introduced me to a plethora of modalities and strategies to help me lead a balanced life. It is an empowering program that equips students with the ability to empower others through education and supportive intervention. As a prospective personal trainer and massage therapist, I am grateful for the program because it opened up my mind and helped me reframe the caregiver-patient relationship."
-Robin Harris (Class of 2023)

"Before healing others, we need to practice healing ourselves. The Integrative Health and Wellness program's promotion of self-discovery and personal vitality allows us to begin this healing process while learning how to extend that compassion to others. We practice these habits in and out of the classroom, such as through spending time in nature to reduce stress, undergoing nutrition improvement plans, and actively listening to peers and professors.
Since joining the program, I understand how closely connected our systems are. If we improve one area of our health, we can easily access and impact other avenues of our being. Learning how regular introspection and active listening align with my values, I have come closer to discovering my purpose. Acting as an encouraging, empathetic source for others has certainly brought new excitement and passion into my life. As a future healer, I want to focus on building rapport with those who seek support. Trusting, genuine relationships create such positive health benefits on their own, but, with the addition of evidence-based practices, I can help others live with quality and purpose."

-Cam Wilder (Class of 2025)