News & Events
Latest Highlights
                                                 Health Care Self-Care Webinar
Latest News
Cathryn Casey '19 shares about her Jesuit Volunteer Corps experience in rural Bethel, Alaska
Upon Cathryn Casey's graduation in May 2019, she joined the Jesuit Volunteer Corps Northwest (JVCNW) as a wellness coordinator in rural Bethel, Alaska for a year of service. 
The city of Bethel has a population of about 6,000 people and can only be accessed through plane or boat. Bethel is on the Kuskokwim River and is home to the Yup'ik people - the traditional stewards of the land.
 Cathryn provided wellness activities, tutoring, and mentoring to students at the University of Alaska Fairbanks Kuskokwim Campus.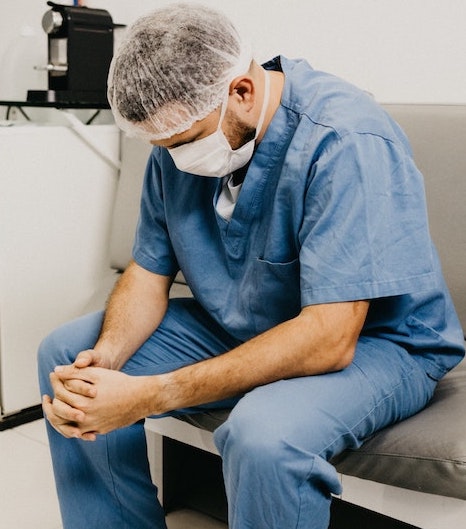 Health Care Self-Care Webinar
Join us to learn about effective intervention and treatments for shared trauma, burnout and more! Hosted by the University of Portland School of Nursing's Initiative for Vital Practice, this brief webinar introduces effective interventions and treatments for shared trauma, burnout, and compassion fatigue. This webinar is crafted specifically for healthcare providers on the front lines of the COVID-19 effort. If you wish to be notified about our upcoming self-care webinars, please
subscribe
to our email notifications.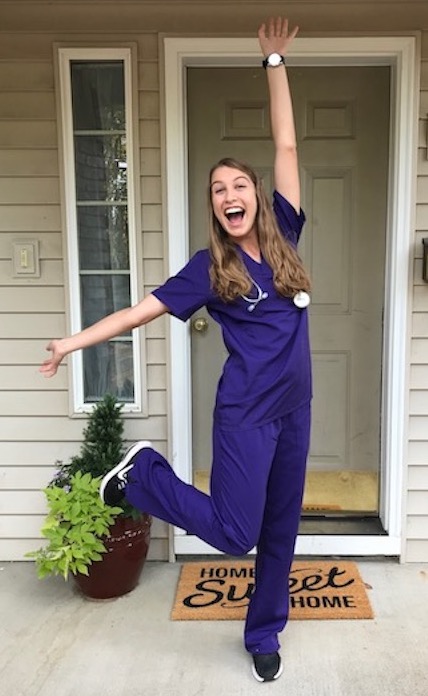 Sophia '20 shares clinical experience during COVID-19
Clinical has definitely been a little bit different since all of the COVID-19 precautions were implemented and the hospital really started preparing for an influx of patients. We now get our temperature taken before entering the hospital and patients are only allowed to have a single visitor.
Erika (Nest) Cadres '02 finds herself on the front lines of the Covid-19 pandemic as an intensive care unit (ICU) nurse
Behind the brave face Erika acknowledges the challenges faced by health care workers at this time. "I think we're all on edge because of the lack of personal protective gear and having to reuse one-time-use equipment—we're making it stretch for a week. And seeing the numbers of health care workers getting sick is also a little nerve wracking."