Doctor of Nursing Practice (DNP)
Registered Nurse with a BSN seeking the Doctor of Nursing Practice (DNP) degree?
Our doctor of nursing practice (DNP) degree prepares students to be family nurse practitioners (FNP) at the doctoral level. The FNP is a health care professional who is prepared to work independently, and collaboratively with other health care professionals, to diagnose and manage acute and chronic health conditions, and promote health and wellness to families and individuals of all ages. This practice doctoral program prepares nurses to provide health services at the highest level of clinical nursing practice. The DNP-FNP program is 76 credits in length. 
Successful completion of this program qualifies graduates to take the American Academy of Nurse Practitioners, Family Nurse Practitioner Certification Examination or the American Nurses Credentialing Center, Family Nurse Practitioner Certification Examination. 
Program Highlights
960 hours of hands-on clinical experience
Integrative health approach to practice
Intentionally small cohorts that allow for personalized attention from faculty
Full-time coursework completed in 9 semesters
Online learning & on campus weekend learning immersions once per month
Supplemental Materials:
Already a nurse practitioner (NP) seeking the DNP degree?
Registered nurses who currently are nurse practitioners retain their specialty and earn the DNP degree. This NP to DNP program is 40 credits. Full time coursework is completed in 5 semesters.
Program Highlights
Core doctoral courses
2 year program of study 
Small cohorts that allow for personalized attention from faculty
Integrative health approach to practice 
The NP to DNP curriculum is structured to assist students in meeting:
Admission Information
The application to the doctor of nursing practice program for the summer 2021 cohort is available.
No library, technology, application or distance learning fees.
Inquire about our corporate tuition discount!
Applications for summer 2021 are open and will be accepted on a rolling basis until the following deadline:
Contact Us
Interested in the Doctor of Nursing Practice Program? Looking for more information?
Email the School of Nursing at nursing@up.edu
Call the School of Nursing at 503.943.7211
Alumni & Student Highlights
Jennifer Cortes-Klein, Class of 2020
"I chose the DNP program at the University of Portland because the rigorous curriculum placed emphasis on preparing family nurse practitioners as clinical experts and innovative leaders. As a first-generation Latina, I look forward to being able to serve vulnerable communities by providing an integrative approach to health care and addressing social injustice through systems-level change."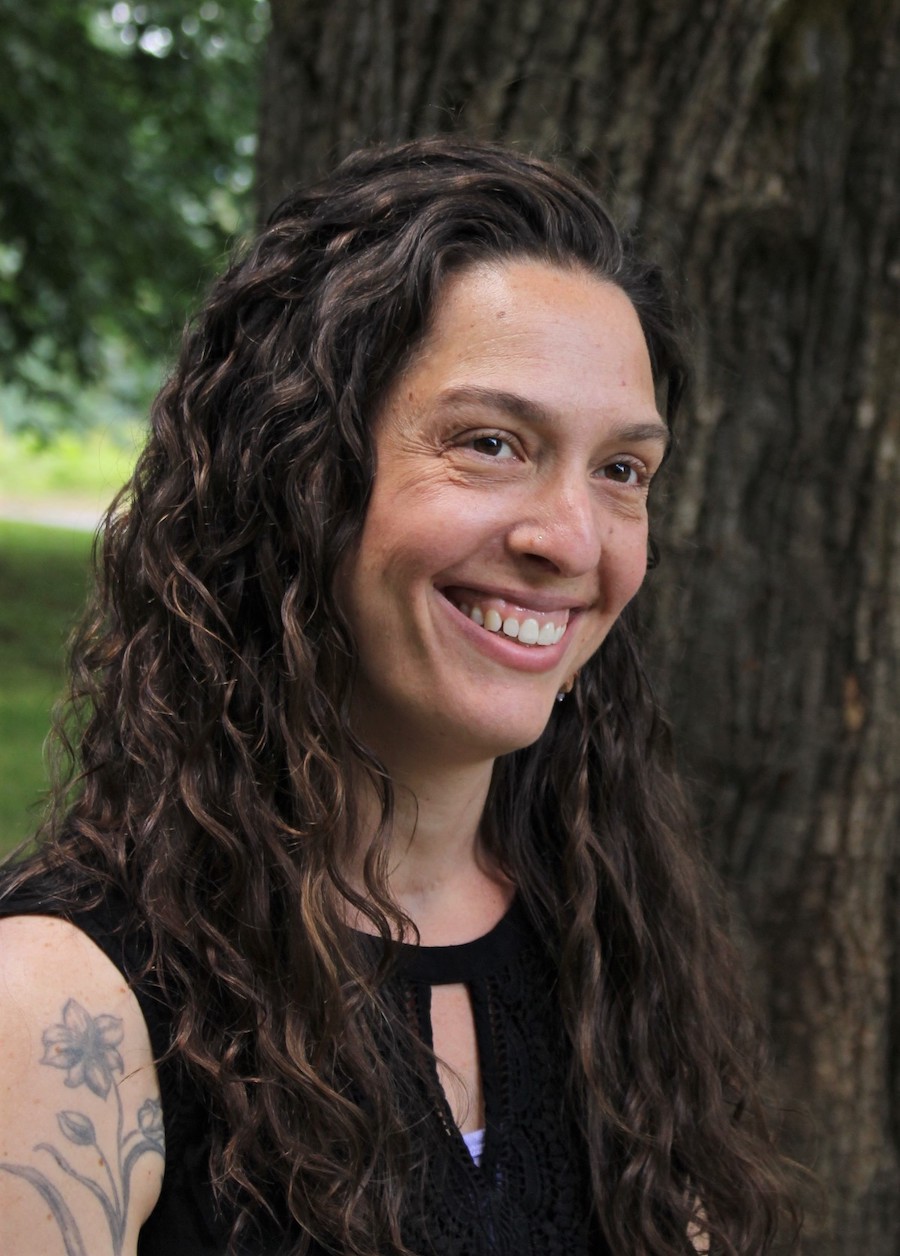 Dr. Maya Strom, Class of 2012
"The DNP program at UP taught me to not settle in my career, to find my own authentic voice and to practice with integrity, intellect and curiosity. I learned essential skills which gave me the confidence to start my own practice. The integrative focus of the DNP program along with the emphasis on providing high quality primary care brought me to where I am today. I now have my own small, holistic integrative practice where I am able to practice slow, gentle medicine; allowing me to make patients feel supported and a true member of their healthcare team." www.mayastrom.com  
The baccalaureate degree program in nursing and Doctor of Nursing Practice program at University of Portland are accredited by the Commission on Collegiate Nursing Education (http://www.ccneaccreditation.org).