Doctoral Education
Prepare to Lead
The Doctor of Nursing Practice degree in the School of Nursing at the University of Portland prepares nurses and health care professional leaders to support individuals, families and communities in transforming systems to attain optimal health and wellness. We are committed to academic excellence through innovative learning and engagement to create an environment that inspires our graduates to practice quality health care, lead change, and uphold the values of social justice, integrity and compassion. 
Integrative Health Approach
The University of Portland School of Nursing embraces an integrative health approach with individuals, families, communities, and populations. An integrative health (IH) care approach refocuses care on health and healing, appreciates the complexity of human beings, honors the innate ability of the person to heal, values the relationship between client and health care provider, is supported by evidence, and uses all appropriate modalities to facilitate healing.  
Interdisciplinary Hybrid Program
The doctoral degree is delivered in a hybrid delivery format, including online courses, and required on campus deep learning immersions once per month. Clinical practice experiences are arranged in settings serving individuals, families, and populations across the lifespan.
Doctor of Nursing Practice (DNP) Degree
The DNP degree is a practice focus degree with emphasis on a scientific foundation for guiding nursing practice, improving care delivery models, influencing health policy, leading organizations and systems, and engaging in the scholarship of application. The doctoral degree prepares nurse scholars to translate research and transform health care through evidence-based practice (AACN, 2006). The University of Portland School of Nursing DNP program prepares the registered nurse who has a bachelor of science in nursing degree to assume the advanced practice role of a family nurse practitioner (FNP). Registered nurses who currently are nurse practitioners retain their specialty and earn the doctoral degree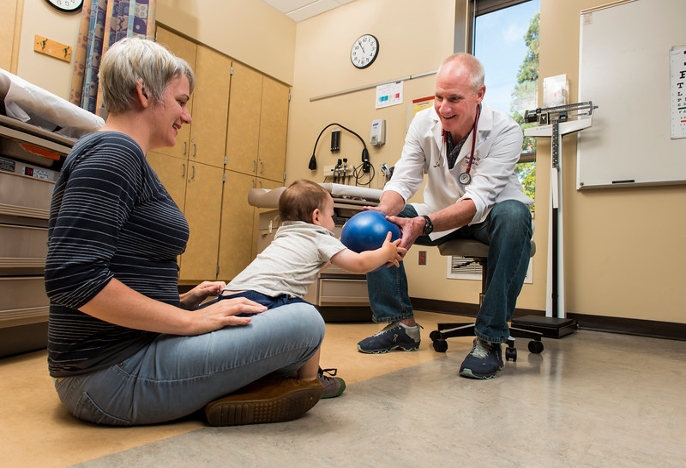 This practice doctoral program prepares nurses to provide health services at the highest level of clinical nursing practice.
Nursing Industry News
Oregon Center for Nursing (OCN) finds lack of Nurse Practitioners in Primary Care
The Oregon Center for Nursing (OCN) released a report on nurse practitioners and found that there is a noticeable shortage of primary care providers in the state. Assumptions have been made that trained and licensed nurse practitioners (NPs) could potentially fill this gap, but research suggests Oregon's current NPs are not working in primary care settings. Can you help fill this gap?