Words from the Wise
Welcome to the faculty and staff page! This section is filled with a variety of stories, from faculty spotlights to words of advice. The UP School of Nursing faculty and staff have experienced nursing in various areas of focus and have plenty of stories to share, so make sure to check back here for words of advice and for some wisdom from people who have been through it all.
Most Recent Posts
Faculty Profiles
Before coming to the University of Portland, Narcy Foraker worked as a visiting assistant professor and lead simulation coordinator for Linfield College. Narcy is a member of the Oregon Nurses Association, Society for Simulation in Healthcare, International Nursing Association for Clinical Simulation and Learning, National League for Nursing, Oncology Nursing Society, and Sigma Theta Tau International. When she is not busy with the nursing profession, you can find her with her family on the baseball field or at a band concert, enjoying time with her family, or singing karaoke.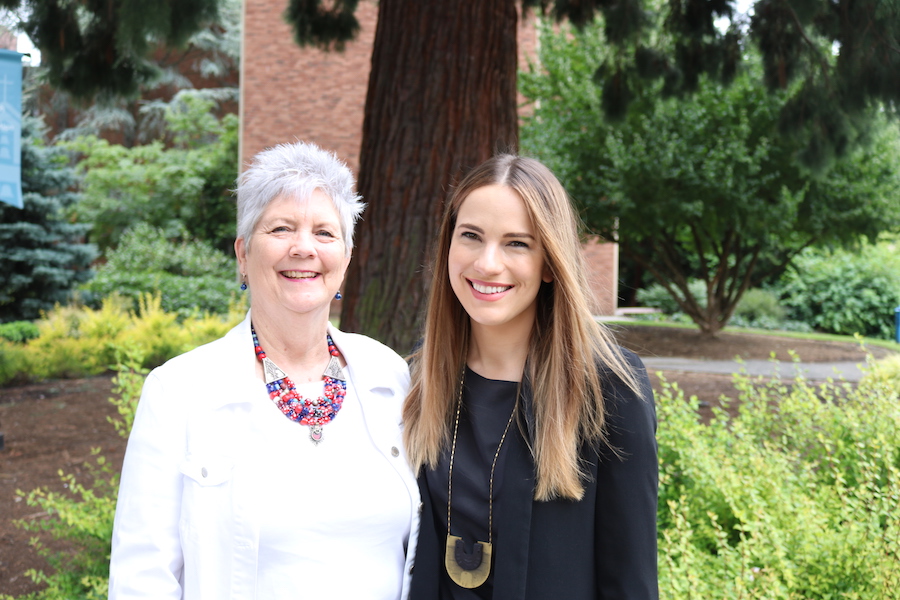 Published article in The Journal for Nurse Practitioners
DNP graduate Joy Moceri '19 and co-author Dr. Patricia Cox had their article, "Mindfulness-Based Practice to Reduce Blood Pressure and Stress in Priests" published in The Journal for Nurse Practitioners! They explored the connection between mindfulness and improved cardiovascular outcomes, with an emphasis on the priest community. Congratulations Dr. Cox and Joy Moceri on the publication. Read the article.
Faculty Spotlights
I realized that my passion within nursing is education! What I loved about nursing at the bedside was educating patients… please give me that really hard non-compliant diabetic to teach! I enjoyed seeing progress and success when patients made choices to benefit their health.