School of Nursing
Welcome to the University of Portland School of Nursing! We are a strong community dedicated to educating nurses and health care professionals who empower patients, families, and communities to embrace healthy living and strive for wellness. Graduates of our programs become innovative, transformational leaders, who embody academic excellence and integrity. We believe that all nurses are healers, advocates, and health care leaders who believe that social justice lies at the head, heart, and hands of all that we do.
Inspiring leaders of the future.
Simulation lab expansion!
We're happy to announce that the lab and simulation spaces in our School of Nursing are currently undergoing a significant remodel and expansion that will encompass existing lab and simulation rooms. As this project develops through this phase our new space will include seventeen bays for use in skills practice and lab activities, and six new, state of the art simulation suites, hospital style central storage, and will feature new flooring, modern wall color and decoration, equipment, manikins, and new cutting-edge simulation and skills training technologies to support our growing programs!
The SON launched a new DEU at Legacy Salmon Creek Medical Center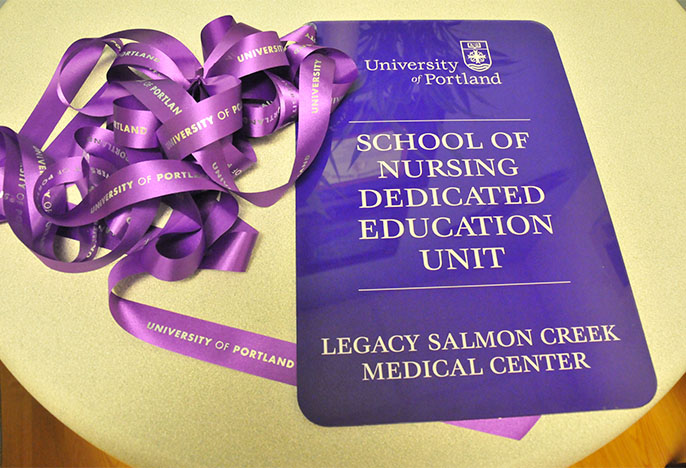 Nurses at Legacy Salmon Creek Medical Center in partnership with the University of Portland have launched a new nurse training program; a first in Washington State and in Legacy Health. The University of Portland developed the DEU (Dedicated Education Unit) as a new model for teaching nursing students in clinical rotations.
"It's a remarkable way we can use the strengths of both organizations, bringing together the strong academic expertise of the university in partnership with the clinical expertise of Legacy's nurses," said Casey Shillam, Associate Dean for Baccalaureate Education at UP's School of Nursing.
In the DEU model, university faculty train the nurses to be instructors. The nurses are then matched with students on a one-to-one ratio. University faculty are on site to oversee the academic program. 
Interdisciplinary team awarded university Ignite Grant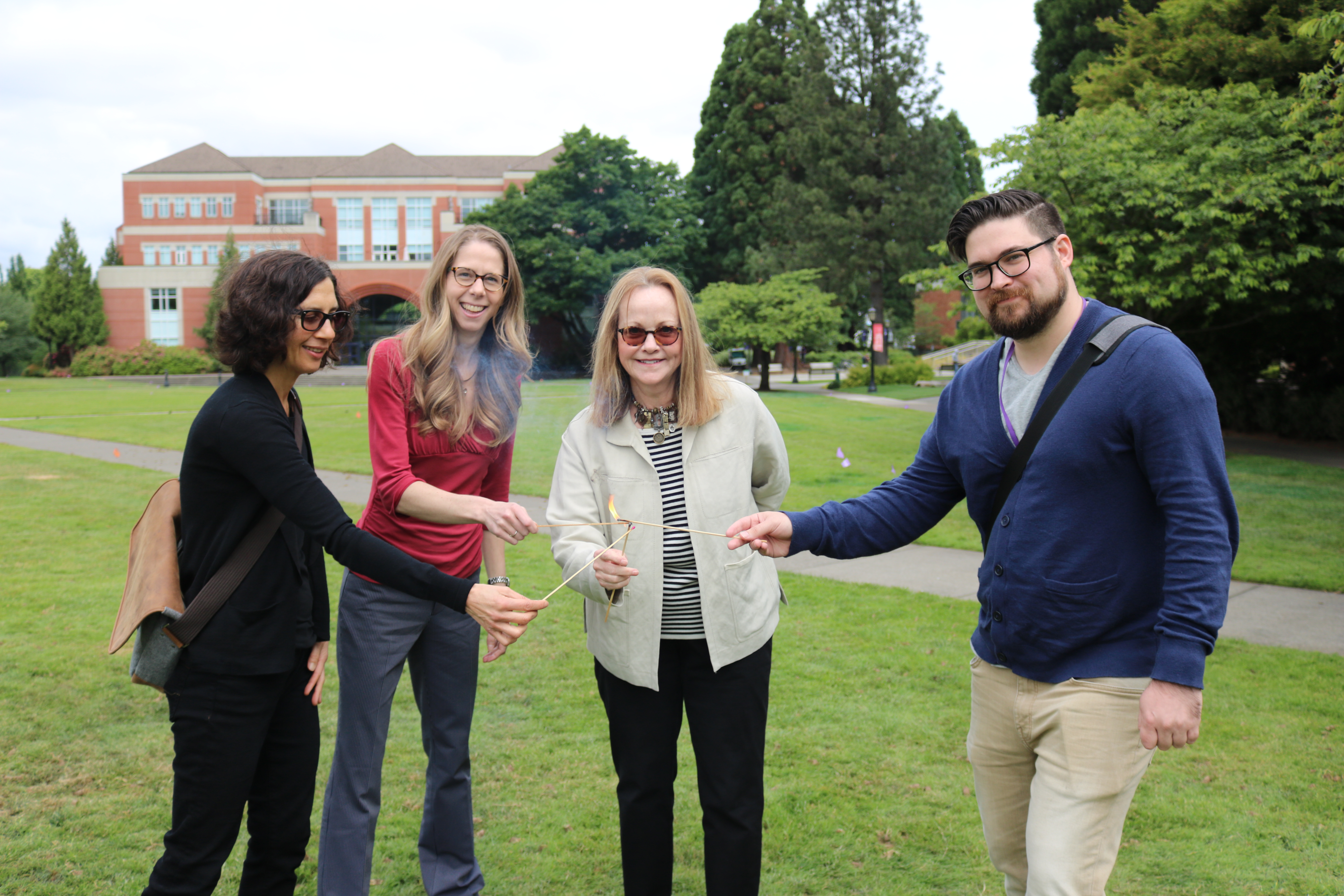 Congratulations to Maria Erb, Dr. Lindsay Benes, Dr. Joanne Olsen and Ben Kahn for receiving an Ignite Grant! The University of Portland put these Ignite Grants forward to support new ideas & approaches for course, curriculum, and program development that make an innovative contribution to UP's teaching and learning future. This interdisciplinary team developed a software evaluation process that will ensure evidence-informed selection of high quality apps that align with best pedagogical practices!