School of Nursing & Health Innovations
Welcome to the University of Portland School of Nursing & Health Innovations! We acknowledge the unprecedented time that we are living in and recognize the hardships and challenges that coexist. We also believe we must embrace the opportunities we have for positive change. Our community is committed and dedicated to diversity, equity, and inclusion initiatives that will drive our decisions and actions. Graduates of our programs will become health care professionals who are advocates for social justice. They will empower patients, families, and communities to embrace healthy living and strive for wellness. We believe that social justice lies at the head, heart, and hands of all that we do. 
Inspiring leaders of the future.
                                   Niche ranked us #11 in the 2020 Best Colleges for Nursing in America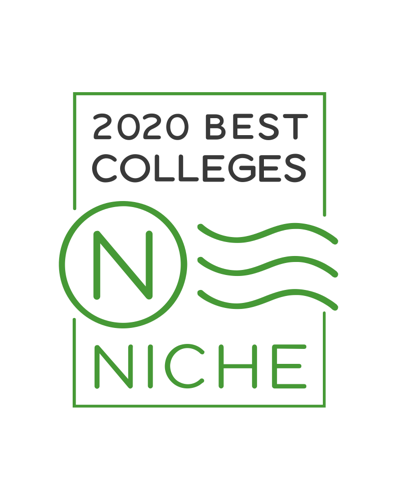 Announcements
Elsie Franz-Finley Simulated Health Center Becomes First Fully Accredited Healthcare Simulation Center in Oregon
The University of Portland Elsie Franz-Finley Simulated Health Center (SHC) in the School of Nursing & Health Innovations is the first healthcare simulation center in Oregon to be fully accredited by the Society for Simulation in Healthcare (SSH). Specifically, the SHC is accredited in the area of Teaching/Education, effective August 2, 2022 and through December 31, 2027.
The SSH examines healthcare simulation centers with a peer-reviewed and evidenced based approach. By being granted full accreditation, the SSH affirmed that the SHC has dedicated and sufficient resources to achieve its mission of preparing and inspiring healthcare leaders through high-fidelity, immersive experiences to support the development of clinical judgment, ethical reflection, and leadership formation, while providing holistic care and valuing human dignity. 
The SHC is recognized for and continues to be committed to:
An evidence-based simulation delivery approach
Fostering excellence in healthcare simulation
Implementing high-quality simulation experiences
Adhering to high standards through simulation guidelines
Committed to professional development and lifelong learning for both students and faculty
School of Nursing Announces New Name
We have big news to share! The University of Portland School of Nursing is now the School of Nursing & Health Innovations.
Our faculty, staff, and students strive to embrace innovation to meet the needs of a rapidly evolving health care system. We are constantly looking ahead and adapting our curriculum, programs, and collaborations to ensure our graduates enter the workforce ready to face the health care challenges of today — and lead the way tomorrow. That's why our longstanding mission to continually innovate is now part of our name.
AACN's Gallery of Leadership
The American Association of Colleges of Nursing (AACN) invited nursing deans and directors across the country to submit videos on how the nursing community can end racism and foster equitable change. The University of Portland School of Nursing & Health Innovations participated and shared how they are working to create an inclusive learning environment. Watch the video!