School of Nursing
Welcome to the University of Portland School of Nursing! We are a strong community dedicated to educating nurses and health care professionals who empower patients, families, and communities to embrace healthy living and strive for wellness. Graduates of our programs become innovative, transformational leaders, who embody academic excellence and integrity. We believe that all nurses are healers, advocates, and health care leaders who believe that social justice lies at the head, heart, and hands of all that we do.
Inspiring leaders of the future.
Announcements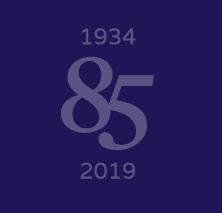 85th Anniversary Speaker Series
In celebration of the University of Portland School of Nursing's 85th Anniversary, we will be hosting a series of guest speakers to work with our students and faculty on various topics. We hope that you can join the conversation over light hors d'oeuvres at the evening receptions. For more information about the speakers, topics, and to RSVP for the receptions,
view the full announcement here
.
Recognized as an innovative nursing program
The School of Nursing was recognized as an innovative nursing program alongside other universities such as Johns Hopkins, UPenn, and Duke. We recognize that nursing and society are always changing and we want to prepare our students to be able to adapt to any changes the future brings. Thank you to Dr. Bonnie Clipper who mentioned the University of Portland School of Nursing in her article "Advancing Nursing by Redesigning Nursing Education." 
Read the article
.