School of Nursing
Welcome to the University of Portland School of Nursing! We are a strong community dedicated to educating nurses who empower patients, families, and communities to embrace healthy living and strive for wellness. Graduates of our programs become innovative, transformational leaders, who embody academic excellence and integrity. We believe that all nurses are healers, advocates, and healthcare leaders who believe that social justice lies at the head, heart, and hands of all that we do.
Educating nurses who make a difference.
Announcing New Master's Programs
We are pleased to announce the approval of two new master program offerings, Innovation in Health Systems and Quality and Safety in Health Systems. Admissions will open January 15, 2017 and classes will begin fall semester. More information is posted on our graduate program website. Direct questions to 503.943.7211 or nursing@up.edu.See our Information Sessions web page for upcoming dates.
American Health Council Names Dr. Susan B. Stillwell to Nursing Board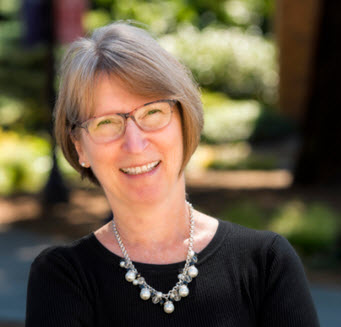 Susan B. Stillwell, DNP, RN, CNE, ANEF, FAAN, Associate Dean for Graduate Education at the University of Portland, School of Nursing, has been selected to join the nursing board at the American Health Council. She will be sharing her knowledge and expertise in evidence-based practice, nursing, nursing education, curriculum and program development, and nursing education research.
Go to the American Health Council announcement for more information.
School of Nursing Ranked no. 4 in the West by NursingSchoolsAlmanac
NursingSchoolsAlmanac.com, a web-based resource providing rankings of nursing schools in the U.S., recently selected University of Portland as one of the top 50 nursing schools in the Western United States. The nursing program at UP is ranked at no. 4 in Nursing School Almanac's inaugural national rankings. The University was also ranked at no. 46 in the almanac's top 100 nationally ranked nursing schools.