School of Nursing
Welcome to the University of Portland School of Nursing! We are a strong community dedicated to educating nurses who empower patients, families, and communities to embrace healthy living and strive for wellness. Graduates of our programs become innovative, transformational leaders, who embody academic excellence and integrity. We believe that all nurses are healers, advocates, and healthcare leaders who believe that social justice lies at the head, heart, and hands of all that we do.
Educating nurses who make a difference.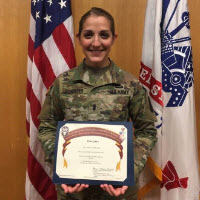 Laura Schrader - Class of 2013
Nursing
"Being accepted to the University of Portland School of Nursing was a dream come true! I always knew I wanted to be a nurse and UP was the perfect place for me. From the beginning I knew I would receive an incredible education, with small classes, talented professors, and passionate clinical instructors. As a nursing student I not only learned how to care for patients medically but how to care for them both confidently and compassionately at a time in their lives when they are most vulnerable. It was, and still is, so exciting to take classroom knowledge and apply it to clinical situations and watch it work! The UP School of Nursing continues to inspire my love of nursing and my passion to be a life long learner and a difference maker. I wouldn't be the confident and excited ICU nurse I am today without UP!"
School of Nursing Ranked no. 4 in the West by NursingSchoolsAlmanac
NursingSchoolsAlmanac.com, a web-based resource providing rankings of nursing schools in the U.S., recently selected University of Portland as one of the top 50 nursing schools in the Western United States. The nursing program at UP is ranked at no. 4 in Nursing School Almanac's inaugural national rankings. The University was also ranked at no. 46 in the almanac's top 100 nationally ranked nursing schools.