School of Nursing
The faculty and staff of the School of Nursing acknowledge the pain, frustration, anger, and grief the BIPOC community has experienced and is still experiencing today at the University of Portland.  We commit to upholding antiracist policies, correcting any inequitable application of policies, continuing to provide trainings to advance equity, and engaging in radical listening within our School. We acknowledge that we have much work to do to dismantle racism and ignorance within our community and remain fully committed to this work. 
We will take action in ways that are consistent with the message issued by University of Portland leadership on June 12, 2020. Indeed, we will:
Improve the recruitment, retention and support of BIPOC students. This will involve reviewing the current policies within our School and amplifying those voices who are or feel silenced and unheard.
Remain fully committed to meeting our School's diversity, equity, and inclusion goals with shared accountability to the University.
Continue providing learning opportunities for the faculty and staff of the School of Nursing grounded in racial and social justice that will create a culture of equity and inclusivity. 
The School of Nursing commits to the development of an action plan to build a more inclusive community and to address inequities; the development of such a plan will take place through a process in which everyone feels affirmed, validated and safe within our School. We will soon share more details, and we recognize this is only the first step toward actions for change. 
Please continue to share your stories. We have created a new email address EquityInNursing@up.edu and invite you to send your thoughts, recommendations, and experiences. The email will be monitored only by a limited number of BIPOC staff of the School of Nursing who will bring your thoughts forward to leadership. We want to amplify your voices because they will be listened to and have power at UP. We will work even harder to advocate for our students; to ensure that they are heard and represented on our campus and to ensure the School of Nursing is a safe and welcoming place for every student.
-----
Welcome to the University of Portland School of Nursing! We are a strong community dedicated to educating nurses and health care professionals who empower patients, families, and communities to embrace healthy living and strive for wellness. Graduates of our programs become innovative, transformational leaders, who embody academic excellence and integrity. We believe that all nurses are healers, advocates, and health care leaders who believe that social justice lies at the head, heart, and hands of all that we do.
Inspiring leaders of the future.
                                   Niche ranked us #11 in the 2020 Best Colleges for Nursing in America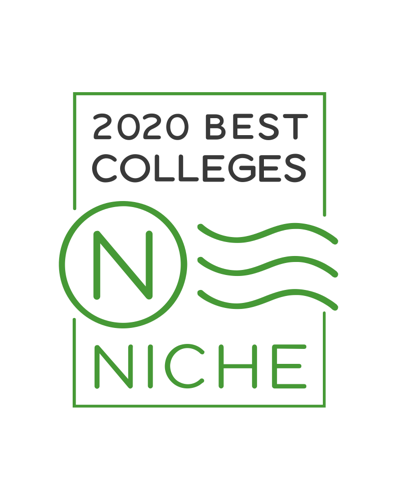 Announcements
Nursing faculty provided curriculum content to Shift company to assist with COVID-19 training
Our nursing faculty provided curriculum content to assist Shift with COVID-19 training scenarios! The company, Shift, partnered with Lane Workforce Partnership and received support from the Facebook Foundation. This also got the attention of the Oregon COVID-19 task force as they were looking for training solutions during the crisis.
Cathryn Casey '19 shares about her Jesuit Volunteer Corps experience in rural Bethel, Alaska
Upon Cathryn Casey's graduation in May 2019, she joined the Jesuit Volunteer Corps Northwest (JVCNW) as a wellness coordinator in rural Bethel, Alaska for a year of service. The city of Bethel has a population of about 6,000 people and can only be accessed through plane or boat. Bethel is on the Kuskokwim River and is home to the Yup'ik people - the traditional stewards of the land. Cathryn provided wellness activities, tutoring, and mentoring to students at the University of Alaska Fairbanks Kuskokwim Campus.  
The Beacon article: First-year nursing student volunteering at COVID-19 testing center
Harris works alongside other volunteers, nurses and other workers to keep the makeshift facility running in a safe manner, which includes informing patients of the process and constantly communicating with other workers to ensure those providing the tests have time to change protective equipment between patients. Harris described the drive-through facility as a tense environment with no room for error.