School of Nursing & Health Innovations Dedicated Education Units
The Dedicated Education Unit (DEU) is a clinical setting that is developed into an optimal teaching/learning environment through the collaborative efforts of nurses, health care team members, management, and faculty. It is designed to provide students with a positive clinical learning environment that maximizes the achievement of student learning outcomes by using proven teaching/learning strategies and by capitalizing on the expertise of both clinicians and faculty. Students are integrated into the workplace in a way that allows them to be an integral part of the workflow and culture, so they experience a realistic picture of nursing practice. At the same time, the DEU provides an opportunity for clinicians to stay fresh and motivated in their roles as mentors and role models and a way for faculty to remain grounded in current clinical reality.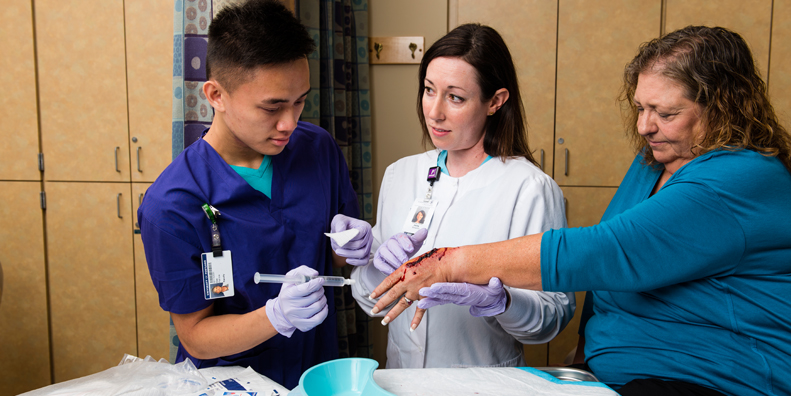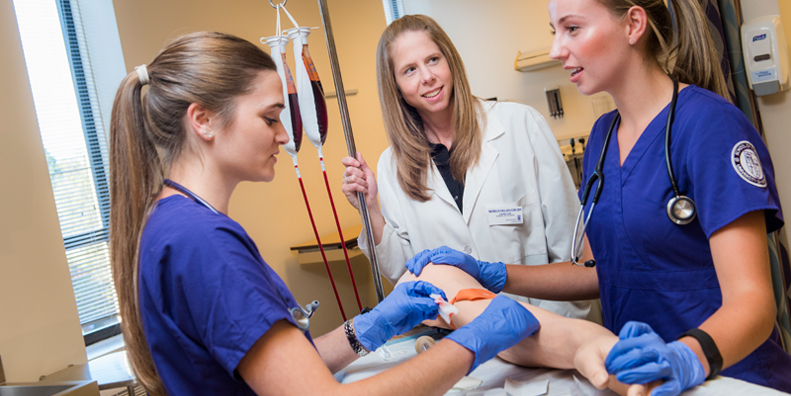 Learn More About The DEU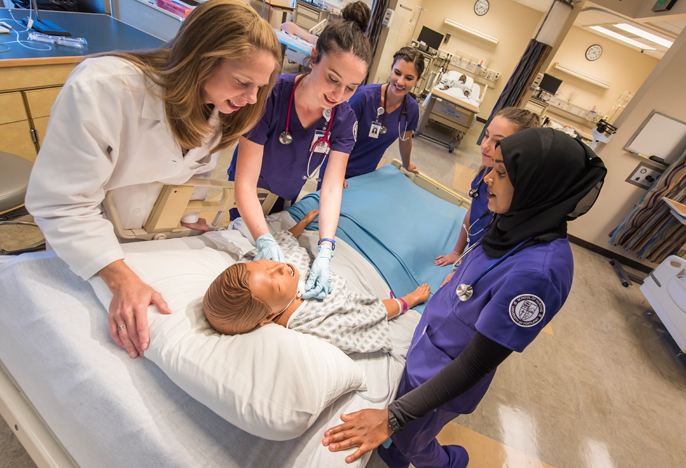 DEU Overview and History
The Dedicated Education Unit model has a long history of demonstrated success of improving clinical education and academic-practice partner relationships.
DEUs in the Changing Health Care World
DEUs are a proven solution for meeting the demand to practice at the top of licensure in the changing health care system.
What Can DEUs Do For You?
DEUs enable schools of nursing to improve clinical education and expand enrollment, while nurses in the health care agencies advance their practice.