Humans of the SON: Student Profiles
Megan Glynn
Why did you decide to attend UP? 
My sister went here and is actually a SON alumni so I visited a lot and I would always hear her talking about the campus and her experiences in the nursing program. Also, when I visited I noticed that the campus had a really homey feel. I don't know how to describe it; I just got a feeling this was the school I should go to.
What are your future career plans?
YIKES! I still haven't completely figured it out but I have always really liked the idea of being a pediatric nurse. I did a lot of work with kids in high school, like for example, I babysat a lot and I also worked as a teaching assistant at an elementary school.  I feel like I work well with kids and understand them sometimes more than adults. I am currently in my psych mental health rotation and I've really been enjoying that, so that may also be a possibility. I'm just keeping an open mind right now and I'm hoping that something speaks to me during one of my clinical rotations. 
What do you appreciate the most about the SON? 
That it brought me some of my closest friends! I also appreciate how much effort the faculty puts into the success and preparedness of the students. I've had some really great teachers that work so hard to make sure we are learning the skills necessary to be good nurses. 
 Anna Haukeli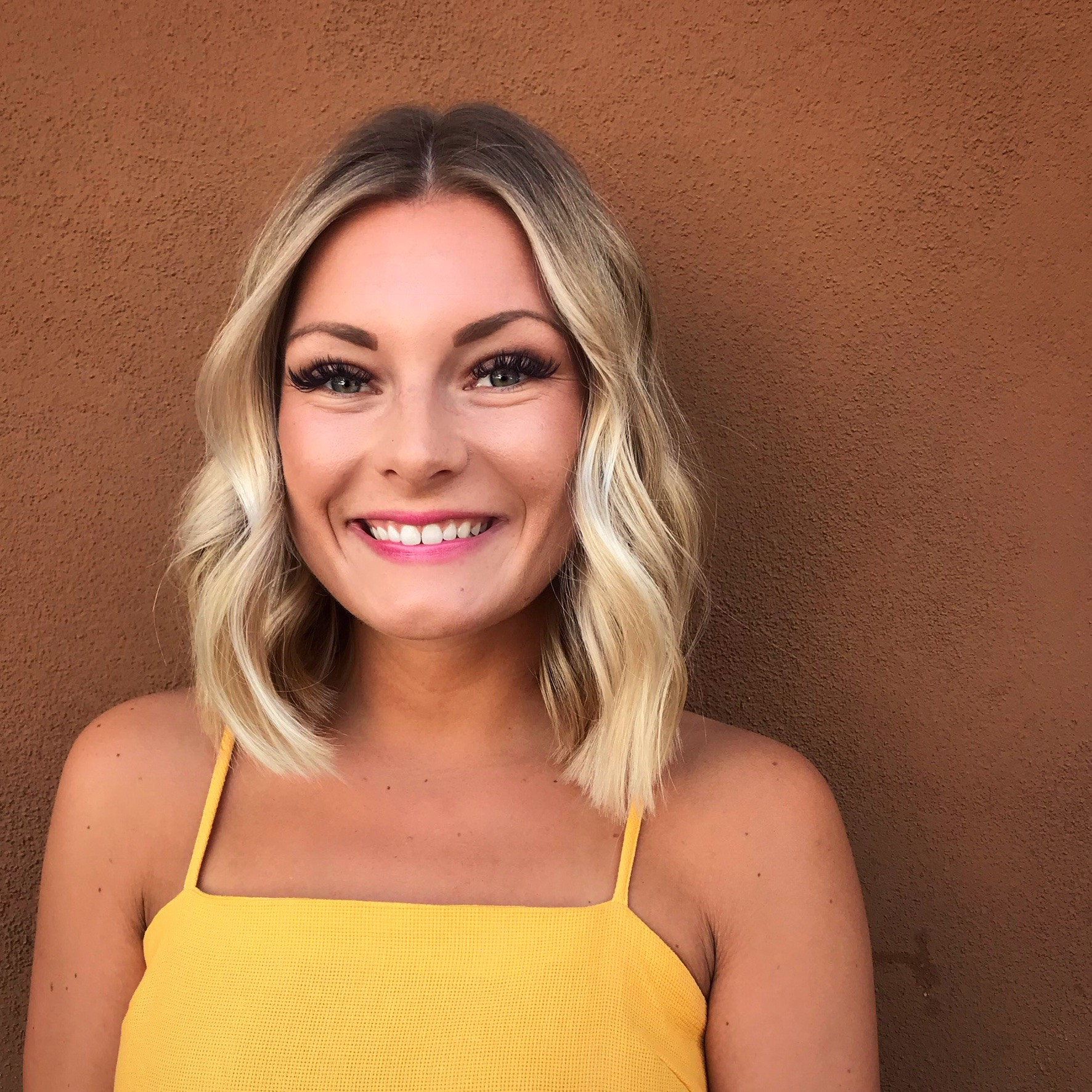 Why did you decide to attend UP? 
I chose UP because I wanted to experience a new city for college and UP reached out to me multiple times throughout my junior and senior year of high school. As I researched the nursing program, I was intrigued by the small professor to student ratio and the on-campus clinical time that each student was guaranteed. After my first campus tour, I fell in love with everything that this school had to offer and was sure that this was where I was supposed to be. 
What are your future career plans?
I plan on completing a new graduate RN residency program next year in the Portland area in order to successfully transition into the real nursing world. I am hoping to do this residency at Legacy Health, as most of clinical rotations have been with Legacy. I would like to focus on bedside nursing for a least two years, hopefully in a PICU setting. My passion has always been working with kids, and my capstone placement has made me love the fast pace and intensity of critical care settings. After that, I plan on going back to school to complete a DNP program to further my leadership role in my career. Eventually, I would like to go back and complete a CNE program so that I can focus on teaching. I have had such a positive experience with all of the professors at UP, who have ultimately shaped who I will be as a nurse, that I hope to be able to provide that same guidance to future nurses one day. 
What do you appreciate the most about the SON? 
The SON has been more than I ever could have hoped for the last four years. I moved to Portland alone after graduating high school and immediately felt welcomed and supported. This program is anything but easy, but it is laid out in such a way that when you do finally reach that milestone of entering into the clinical environment, you feel more than confident and prepared in your abilities to adequately take care of someone else. All of the classes we take play a critical role in what it means to practice holistic care. One of the greatest lessons I will take away from my time at UP is that a person's mind is just as important as their body, and both have to be treated effectively in order to properly heal the medical issue. As my time at UP comes to an end, I will walk away from this university knowing that I chose the best nursing program for me as a learner and as a care provider. It has truly laid the foundation for the rest of my career and I could not be any more proud or excited for what lies ahead for me as well as for all of my classmates. 
Hannah Leahy
Why did you decide to attend UP? 
UP was always a top choice due to the reputation of the nursing program. I was sold after I visited campus, was shown the simulation lab, and talked to several nursing students about their positive experiences in the program.
What are your future career plans?
Upon graduation I plan to pursue a career in pediatric nursing, specifically on a med-surg or a cardiac floor if positions are available. I had never planned to be a pediatric nurse, but after my pediatric rotation I fell in love with the patient population. I enjoy this patient population because of the resilience of the children and, of course, the games and laughs I get to share with them.
What do you appreciate the most about the SON? 
The School of Nursing has offered me the amazing opportunity to become an educated and professional nurse. I appreciate the endless resources and support that the program offers. The professors are always readily available and encourage us to reach out with questions. 
Julia Hallis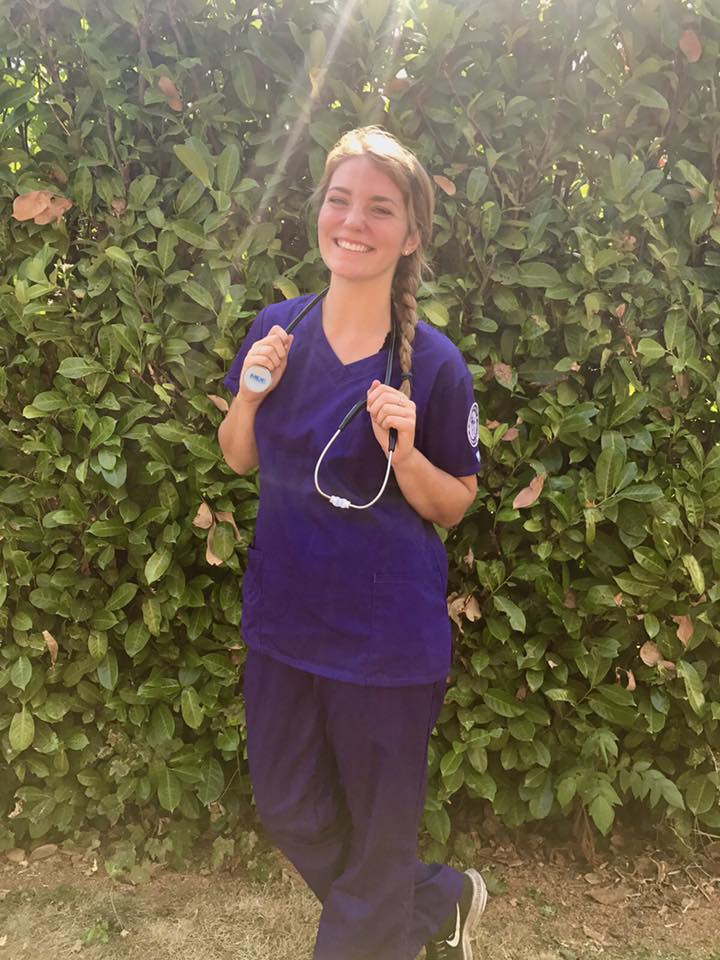 Why did you decide to attend UP? 
The first time I visited UP, my sophomore year of high school, I immediately fell in love with the campus and the sense of community that I felt when walking around. I honestly knew right then that this was the school I wanted to go to; it just felt right. Once I found out it had a great nursing program as well, I became all the more excited. UP was the first acceptance letter I got, and I knew right then and there that I was going to attend in the fall. 
What are your future career plans?
After graduating from nursing school and passing the NCLEX, I would like to stay in the Portland area and work on an Obstetric floor of a hospital or provide home health services to new and/or expecting mothers/families. I loved my OB rotation and am currently learning so much at my labor & delivery capstone. Every birth is special, no matter whether its someone's first baby or sixth; and being there for a mom and her family during that incredibly special time makes clinical something I look forward to every time! 
What do you appreciate the most about the SON? 
I appreciate the fact that all of the nursing faculty challenge us in classes to better equip us with the critical thinking skills that we will need during our nursing career. They always make a point to be available outside of class and encourage self-care. I've always felt supported during my time here and that has made all the difference. So thank you, SON!